Kurtarra - Plant And Equipment Hire
If you are looking for a reliable company offering plant and equipment hire in Australia, look no further than Kurtarra. We are a company that supports indigenous labour hire and training programs and provides a wide array of services including excavation and earthmoving equipment hire.
Kurtarra Pty Ltd was formed in 2012 when the Jaffrey-Sam family from the Palyku tribal area came together to discuss how they could support their elders and leave a legacy for future generations.
With all four brothers being involved in mining in one function or another and the family being traditional owners of the Palyku area, the decision was simple. "Focus on what we know best".
The journey to this point has been deliberately cautious, and the path has been well thought out.
Kurtarra Pty Ltd has a clear vision, with obvious and precise intentions, and has placed the right people and created, true business partnerships, to ensure Kurtarra Pty Ltd continues to grow in the right direction and is "true" to its original vision.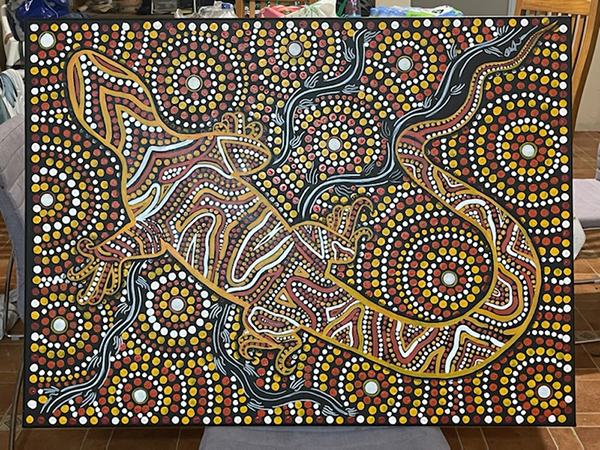 Who We Are
Kurtarra Pty Ltd is a proudly 100 percent indigenous family owned Company by the Jaffrey – Sam family.
The word Kurtarra Pty Ltd is a Palkyu word and means brothers . The name of the company has extreme family significance, with the main goal of the company being to create a legacy for its family members and the community in which it exists Through our strategic alliances, Kurtarra Pty Ltd offers a range of high quality professional services, with a strong commitment to safety and a focus on achieving exceptional results for our clients.
Kurtarra Pty Ltd – Capabilities of Work
It is with pleasure that Kurtarra Pty Ltd presents their Capability Statement of Work to our potential clients and stakeholders, which provides an in depth list of works Kurtarra Pty Ltd are capable of delivering.
With the major mining houses and contractors having a documented commitment to indigenous employment and engagement, Kurtarra Pty Ltd would like to present the details of where we consider we can provide services within the mining industry scope of work and also enhance the industries indigenous engagement.
Kurtarra Plant Dry Hire
Kurtarra focuses on the supply of plant and machinery to construction and mining industries. Along with our own plant we have formed an incorporated partnership with a reputable machinery and plant supply company that ensures that you the client get the best possible price and also in that, the best possible backup service. Since Kurtarra's inception into operations we have continually focused on how our Plant and Equipment Hire business can service our client's requirements and expectations. Simply, we don't want to become just another source of plant and equipment but a name that is stamped in the industry that provides and delivers in everything we do.
Through our supply and service agreements along with our own plant, we can provide a range of plant and equipment that meets your expectations in quality, serviceability and reliability. We commit to you that we will work tirelessly to ensure that the plant we supply to you meets your expectations and achieves your objectives. Quite simply, success in your project means success in ours.
Kurtarra has at its disposal a range of plant and equipment machinery including:
Excavators
Dozers
Loaders
Graders
Articulated Trucks
Water Carts ( Rigid and Articulated )
Water Carts ( On road 6, 8 and semi )
Compressors
Lighting Plants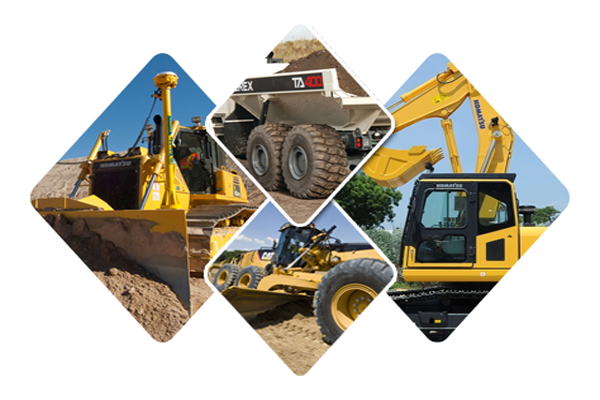 The main advantage with Kurtarra Plant and Equipment Hire is that we truly understand the industry and work within the industry for many years. We are willing to work with other Traditional Owner groups. We are flexible, so we can assist our clients to engage local indigenous business.
Product Supplies
As a 100% Indigenous business, Kurtarra Supplies have sourced and formed unique and exclusive sales and distribution agreements, so we can provide our clients with the opportunity to use a trusted Indigenous business with world quality products in your supply chain, whilst supporting the aspirations of Traditional Land owners by delivering outcomes relevant to Traditional Owners requirements and expectations with Kurtarra Supplies assistance.
Kurtarra is very excited about the achievement of "Buwa" Initially a concept to supply safety glasses, Kurtarra and a partnering Indigenous company, commissioned Jim Lazarides from Proteus Safety Eyewear to design and manufacture a purely indigenous owned range of safety glass to meet the ever growing needs of mining and other industries.
"Buwa" has four designs in its range currently, and all ranges have been tested to ensure that exceed AS/NZS 1337
Indigenous Labor Hire
Kurtarra Pty Ltd recruitment is a niche part of the Kurtarra Pty Ltd group and is based in Perth, Western Australia, with our focus being on providing an honest and reliable service to both the client and candidate.
If you are an employer wondering how to attract and recruit Indigenous talent to your company we specialize in the recruitment of Indigenous Australians and non-Indigenous people with Indigenous expertise.
We concentrate on sourcing quality staff for all aspects of the mining and civil industries and we are devoted to encouraging diversity in the workplace and progressing equal opportunities for all.
Through operating our recruitment service, we believe that it will provide us with the opportunity to actively support higher Indigenous workforce participation, increased training and improved career outcomes for all indigenous people and communities.
Indigenous Training
In keeping in line with Kurtarra Pty Ltd core values and initiatives, Kurtarra Pty Ltd will Support Indigenous training to create and support a sustainable indigenous workforce for the client's project that in turn at the discretion of the client, be transferred to the client's workforce.
Within this plan, Kurtarra Pty Ltd would prioritize an initiative to enable a range of activities to increase the access of indigenous people at an entry level into the mining workforce under the client's banner.